Tubifast


Tubifast Garments are specifically made to manage Eczema using the Wet Wrapping Technique also called Wet Dressing Technique.
Tubifast Garments are available in a range of ready-to-wear vests, tights, leggings and socks in a range of sizes for up to age 14. In addition, there is the Tubifast Bandages range, for localised treatment or for adults with severe eczema.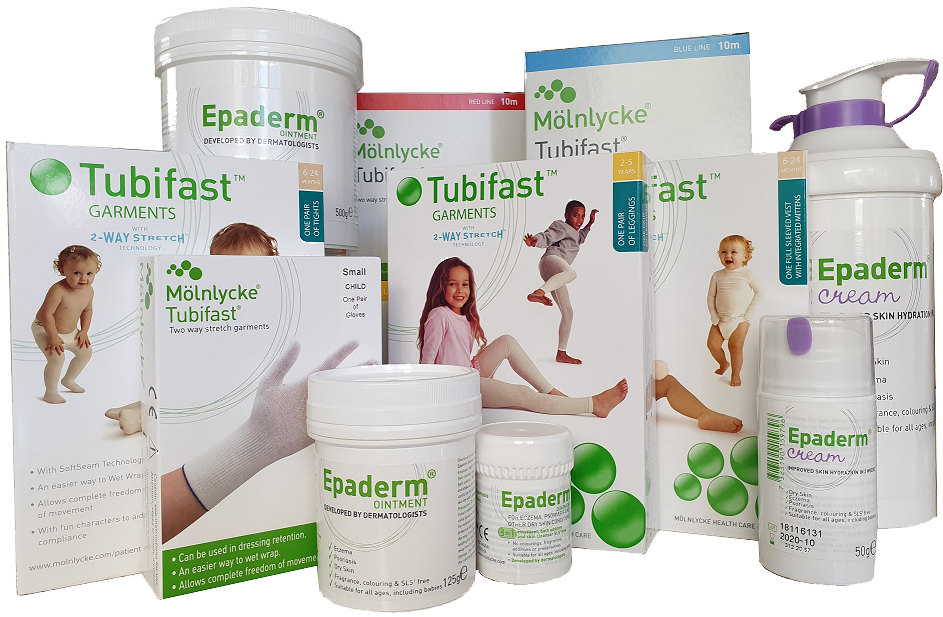 Fibre content: VISCOSE, NYLON and ELASTANE.
To buy Tubifast and Epaderm products please visit: Wet Wrap for Eczema
They are specifically made for wet and dry wrapping or dressing in the treatment of severe eczema and they are so much easier to use than loose bandages.
Tubifast Garments are really comfy to wear, thanks to 2-Way Stretch Technology™ and SoftSeam™ technology, and they can be worn under day or night-clothes.
Use the Tubifast Garments or bandages that suit the age and size of your child – but if you have any doubts, or if your child wears a nappy, pick the next size up.
When wet wrapping, apply Epaderm Ointment to the skin, followed by two layers of Tubifast Garments. The first layer of Tubifast Garments, next to the skin, should be damp and the second layer should be dry.
For best results, wet wrap in the bathroom where it's warm and steamy.
Make sure you wring out the Tubifast Garments or Bandages before applying them to the skin – and keep your child warm and covered after wet wrapping, as their temperature will drop.
Dry wrapping uses just a single layer of dry Tubifast Garments over Epaderm Ointment.
Wet and dry wrapping or dressing reduce the itch-scratch cycle and have been found to improve quality of life for children, helping them to sleep better and enjoy happier days.
Always follow the washing instructions and your Garments will last longer.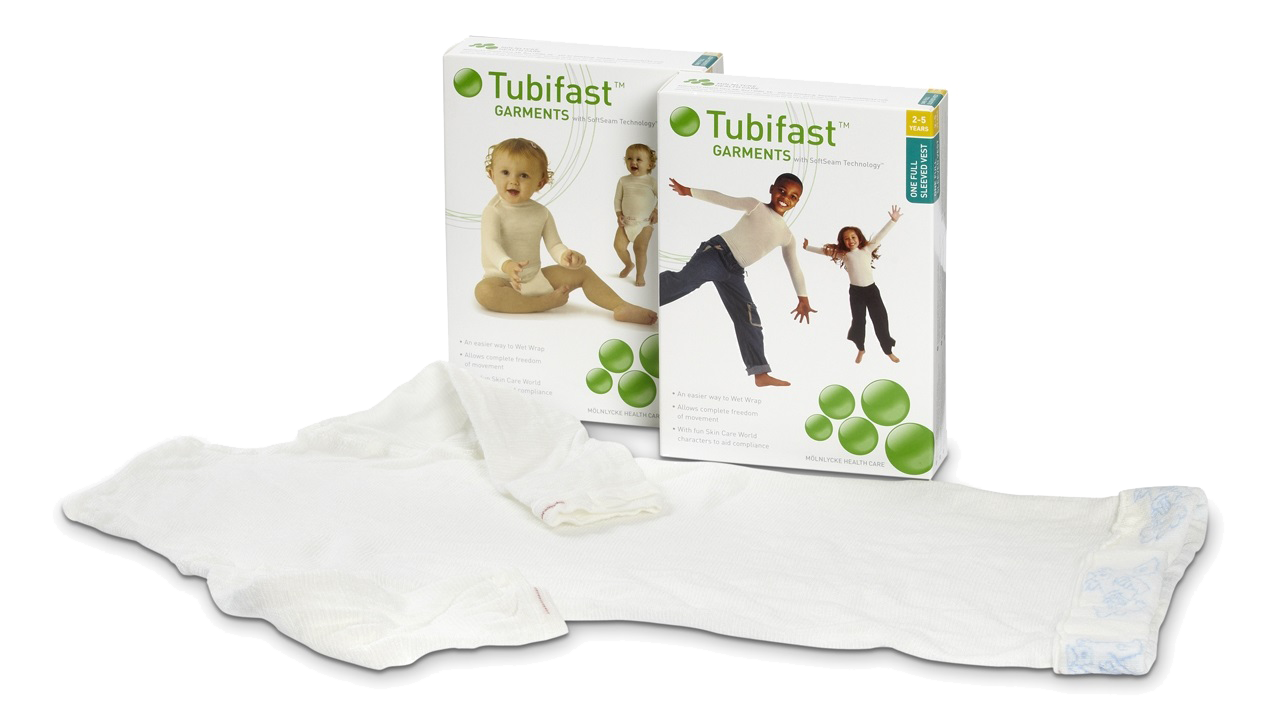 How Tubifast Garment Works
Ready-made Tubifast Garments, for dressing retention and wet or dry wrapping, are in full-sleeved vest, tights, legging, socks and gloves. For children six months and over.
With no tapes, pin or ties, Tubifast Garments are quick and easy to apply, and their two-way stretch construction ensures complete freedom of movement, so aiding compliance.
Comfortable to wear under nightwear and ordinary clothes, they also promote fully active days and restful nights.
Benefits of Tubifast Garments
- flat seams to help prevent irritation of sensitive skin
- convenient, quick and simple way to wrap, so aiding compliance
- comfortable to wear under nightwear and ordinary clothes
- freedom of movement
Material Properties
- viscose
- polyamide
- elastene
Natural rubber latex is not a constituent of Tubifast Garments
Area of use
Wet wrapping is a therapy used in the treatment of atopic eczema and involves the use of an emollient under retention bandaging. This can be done using the emollient Epaderm together with Tubifast Garments or Tubifast Bandages. An emollient is applied to the affected skin, which is then covered with a damp layer of Tubifast Garment or Bandage. Working together, the emollient and the damp layer keep the skin hydrated and moist, and helps reduce inflammation.
The damp Tubifast Garment or Bandages also acts as a retaining layer, ensuring that the emollient stays in contact with the skin. The damp layer also cools and soothes the skin, helping to reduce the itch.
A second dry layer is then applied, which keeps the patient's clothing dry and prevents further scratching from aggravating the skin and causing potential injury.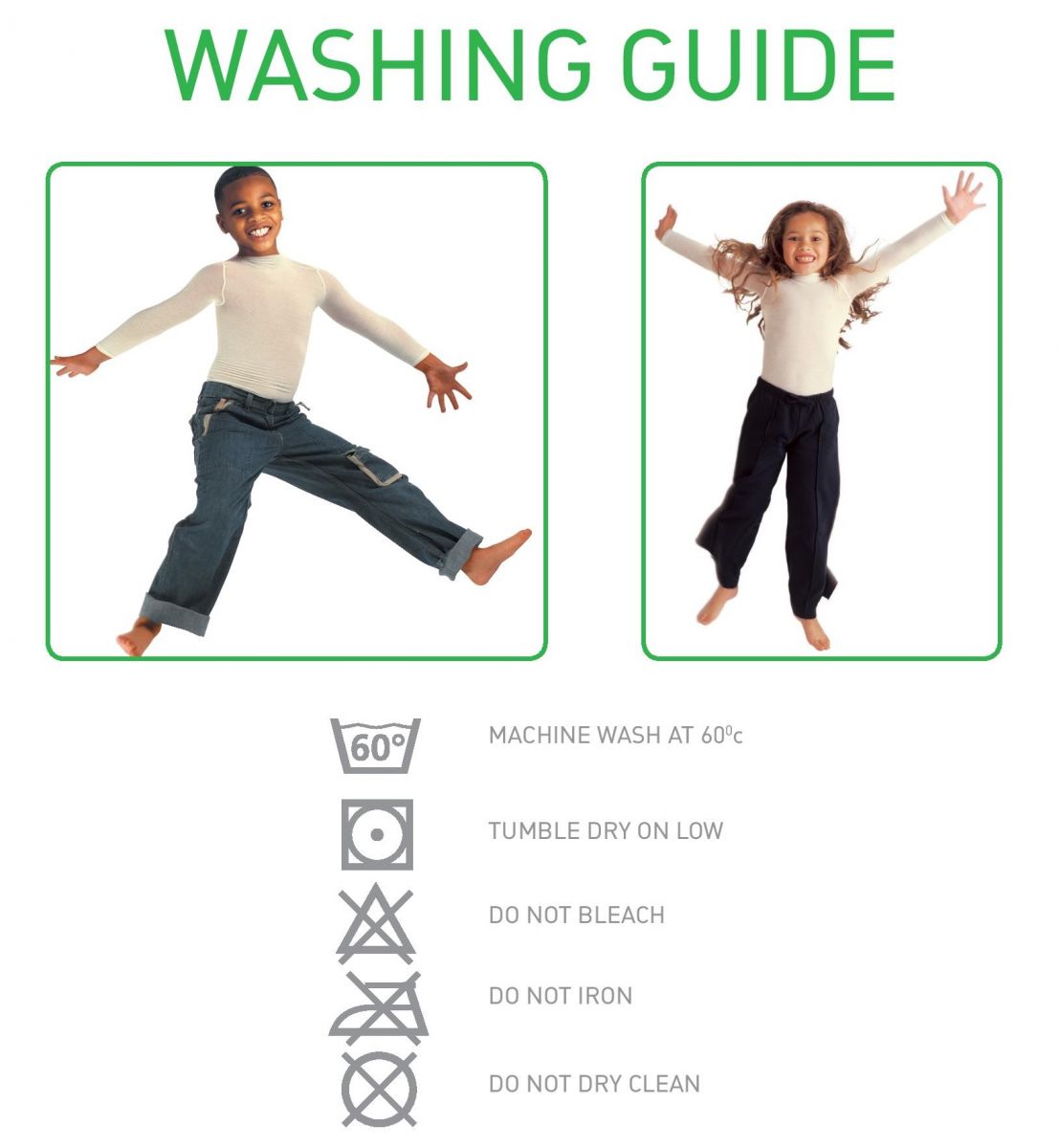 To read more see: Wet Wrapping Technique