---
Dermasilk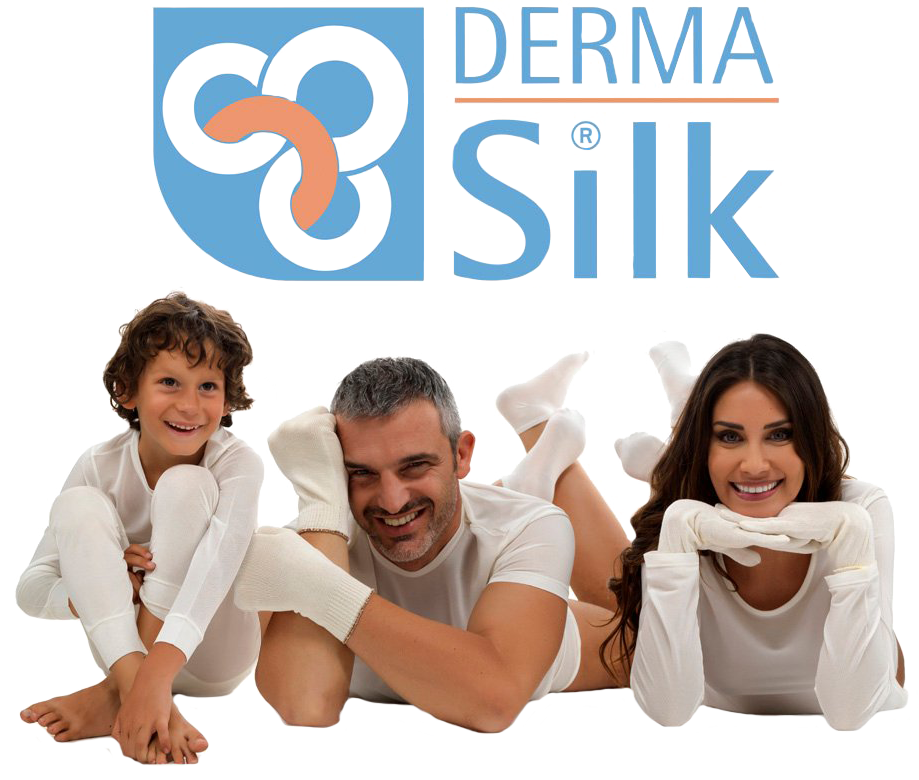 DermaSilk® is the line of therapeutic clothing for people who suffer from skin diseases (as Atopic Dermatitis/Eczema, Psoriasis, Candidiasis, Contact Dermatitis, Mycosis and other sensitive skin conditions).
For more info please visit Dermasilk Australia and New Zealand: www.dermasilk.com.au
IMPORTANT: dermasilk items may take extra days for delivery regardless the shipping options (normal or express delivery).
Microair® Barrier SOCKS (short and long) can be ordered via special order sending us an email: info@theallergyshop.com.au
DermaSilk's efficacy derives from the combination of the properties of pure silk fibroin with the protective activity of a permanent antimicrobial agent that controls and prevents skin infections without altering the natural bacterial flora of the skin and mucosa.
In 2009 DermaSilk Therapeutic clothing was included in ETFAD/EADV European Guidelines from mild up to moderate/severe atopic dermatitis. The line comprises underwear for children/men/women, intimateforchildren/woman/man, a line of hosiery (with and without gradual compression) and accessories such as gloves, masks and bandages.
For more information, please visit DermaSilk to Manage Eczema and other Skin Conditions
---